Pertubuhan Hospice Negeri Sembilan (PHNS) is a voluntary, not-for-profit, non-governmental organization. We are committed to providing quality of life to terminally ill patients not responsive to curative treatment.
Our involvement in Hospice Care began in 1998. We are now providing support to patients living within the borders of Negeri Sembilan, their caregivers and their families.
We are not affiliated to any political, religious, governmental or private groups, and are managed by a team of medical professionals, a handful of administrative staff, together with volunteer-professionals who govern our overall policies and administer our finances.
Members of the PHNS Executive Committee are elected and chosen after being nominated by two Association members. The Executive Committee oversees the daily operation of PHNS in fulfilling its mission and vision.
Ramamoorthy
Vice President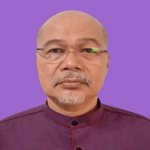 Mohd Salleh Yusof
Secretary
Mageswari Ayadurai
Treasurer
Foo Chee Hui
Committee member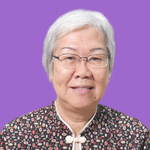 Leong Ah Ho
Committee member
Dr Anila Parumal
Committee member
Dr Peter Ho Chin Aw
Committee member
Wong Choo Chui
Committee member
Fong Yin Moi
Committee member
Ho Ah May
Committee member
Pertubuhan Hospice Negeri Sembilan (PHNS) became an Incorporated Association on 10th June 1998. It is a Registered Charity and a Deductible Gift Recipient which means that all donations over RM 2 are tax deductible.